Zabrina and Michael had an epic Paso Robles wedding! Having dated each other for more than six years, it was apparent that they were very excited to finally get married. That excitement made our job of filming their big day a true delight.
Preparations took place at the La Bellasera Hotel and the ceremony was held at Eagle Castle Winery. Kristin from Jour Parfait kept things running smoothly as the couple exchanged vows under the grand staircase just outside of the main tasting room.
I hope as you watch this trailer, you get a feel for the excitement we felt as we captured every moment. Enjoy!
Below are some stills from our footage.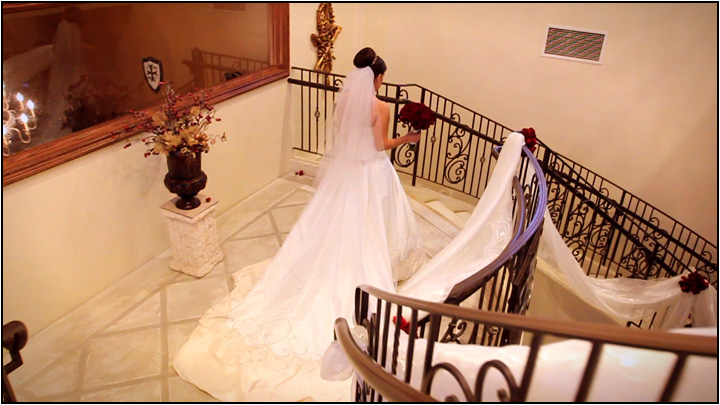 I love this shot… Zabrina making her way down for the ceremony.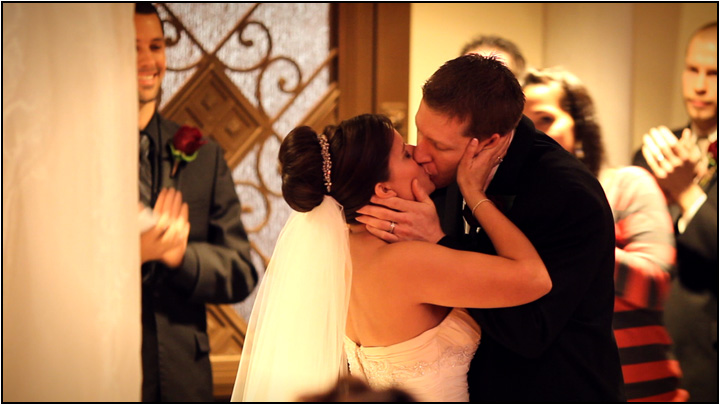 Their first kiss as husband and wife!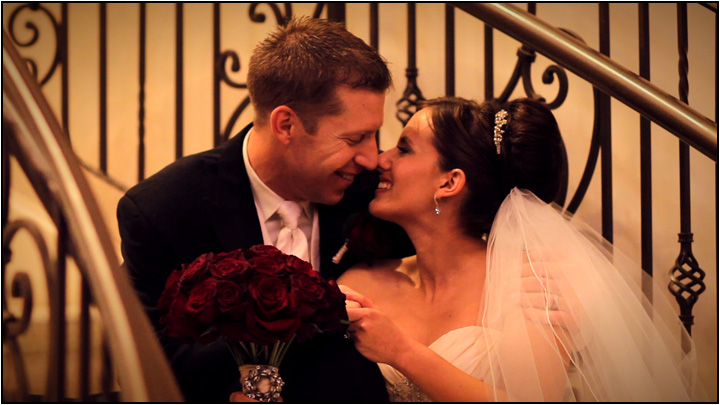 Like I mentioned earlier, you could tell that these two were SO excited to finally be married!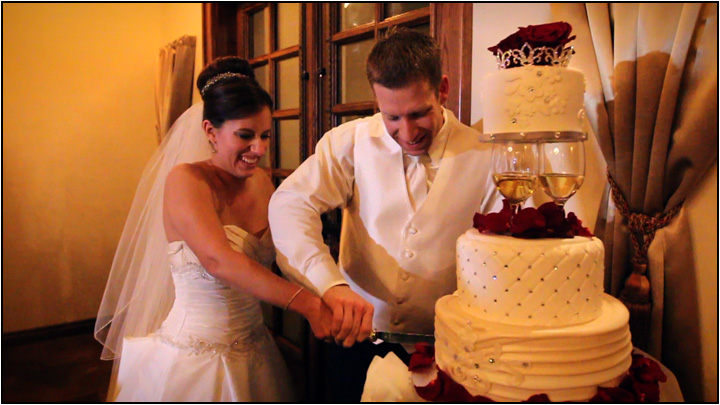 Cutting the cake.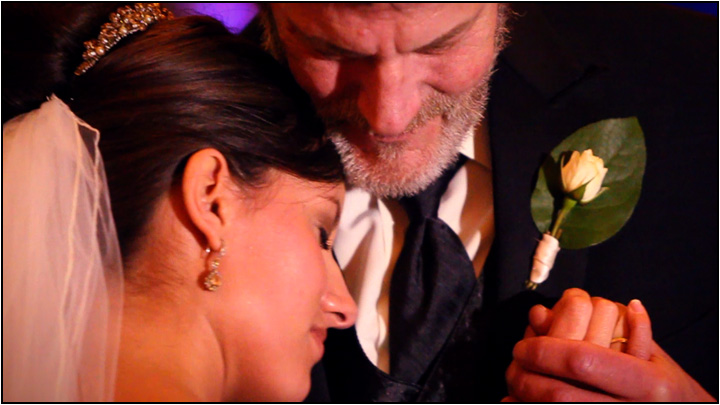 Zabrina's dance with her father.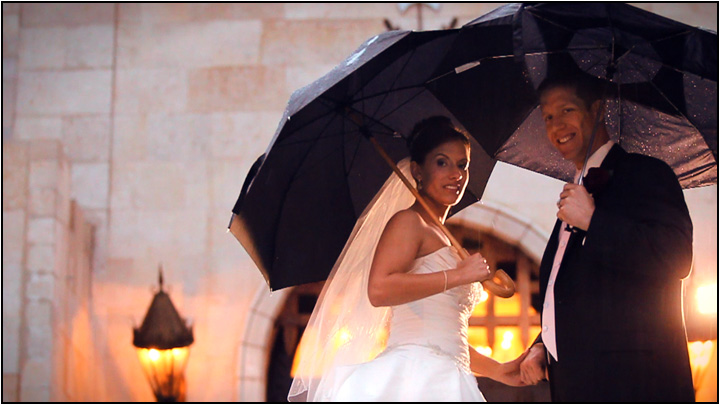 Zabrina and Michael, thank you for braving the elements so we could snag epic shots like the one above! You guys seem so perfect for each other, and I wish you all the best in your new life together!!!